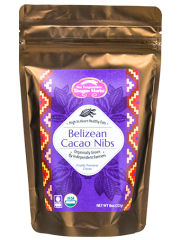 Loaded with antioxidants, such as polyphenols, which protect the heart and the brain.
Rich in essential minerals, such as Magnesium, for biochemical reactions in our bodies.
Healthy fats that help with a healthy heart.
Activates anandamide (the "Bliss Molecule") and improves mood.
Dietary fiber supports healthy digestive function.
May promote longevity.
Helps with focus and alertness.
Sugar Free!