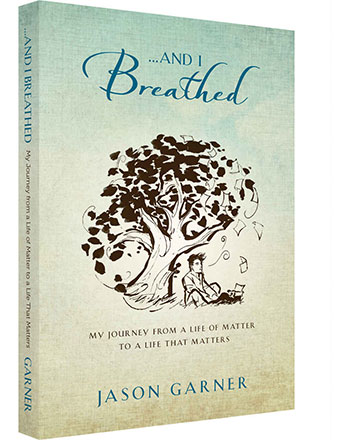 And I Breathed
By Jason Garner
This is a former Fortune 500 company exec's journey from "a life of matter to a life that matters." He shares the lessons gained on his rise from flea market parking attendant to CEO of Global Music at Live Nation, and (finally) learning to breathe while sitting cross-legged with timeless Masters of body, mind, and spirit. "… And I Breathed" is a handbook for every executive looking to find peace of mind to go with business success. Jason Garner shares the most intimate details of his rags to riches rise to business success, the fears and doubts he battled along the way and the peace he finally found as he learned to balance the warrior and monk inside. This is a book that will touch your heart, stimulate your brain and cause you to ask the kinds of questions that provoke growth and positive change in your life." (Jack Canfield, New York Times best-selling author of Chicken Soup for the Soul)
SKU: 8668
Price: $16.95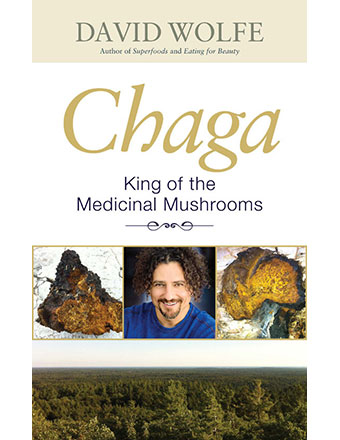 Chaga by David Wolfe
By David Wolfe
Acclaimed author David Wolfe brings the wisdom of eating herbal medicine to today's health-conscious readers.
His enthusiastic fan base, which includes celebrities such as Woody Harrelson and Angela Bassett, continues to blossom as more and more people realize the healing and immunity-boosting properties of raw and medicinal foods. In Chaga, Wolfe presents the many virtues of medicinal mushrooms, which boost immunity, and generally improve core vitality. But the star of the book is chaga — "the king of the mushrooms" — which holds the greatest storehouse of medicinal properties of any mushroom species. In addition to exploring the extraordinary history, lore, scientific research, and future of this potent healing mushroom, Wolfe provides readers with recipes for teas, soups, fermentations, and tinctures — as well as tips on how to obtain quality chaga products. Other mushrooms are also discussed, such as the fabled queen of the medicinal mushrooms, reishi — which promotes a healthy immune system — and the cordyceps — which fights fatigue, improves endurance, increases lung capacity, and more.
SKU: 8712
Price: $15.95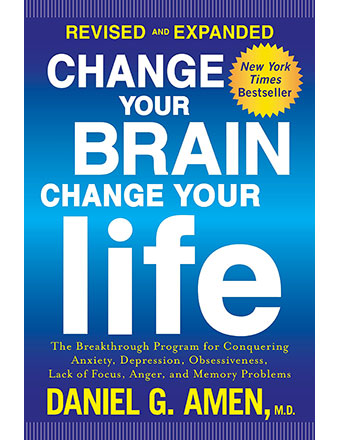 Change Your Brain Change Your Life
(The Breakthrough program for Conquering Anxiety, Depression, Obsessiveness, Anger, and Impulsiveness)
By Daniel G. Amen, MD
From Intro:
Your brain is the hardware of your soul. It is the hardware of your very essence as a human being,. You cannot be who you really want to be unless your brain works right. How your brain works determines how happy you are, how effective you feel, and how well you interact with others. Your brain patterns help you (or hurt you) with your marriage, parenting skills, work, and religious beliefs, along with your experiences of pleasure and pain. If you are anxious, depressed, obsessive-compulsive, prone to anger, or easily distracted, you probably believe these problems are 'all in your head." In other words, you believe your problem is purely psychological. However, research that I and others have done shows that the problems are related to the physiology of the brain - and the good news is that we have proof that you can change that physiology. You can fix what's wrong for many problems.
From back of book:
In this breakthrough bestseller, you'll see scientific evidence that your anxiety, depression, anger, obsessiveness, or impulsiveness could be related to how specific structure in your brain work. You're not stuck with the brain you're born with. Here are just a few of neuropsychiatrist Dr. Daniel Amen's surprising – and effective – "brain prescriptions' that can help heal your brain and change your life;
To Quell Anxiety and Panic: Use simple breathing techniques to immediately calm inner turmoil
To Fight Depression: Learn how to kill ANTs (automatic negative thoughts)
To Curb Anger: Follow the Amen anti-anger diet and learn the nutrients that calm rage
To Conquer impulsiveness and learn to Focus: Develop total focus with the "One-Page Miracle"
To Stop Obsessive Worrying: Follow the "get unstuck' writing exercise and learn other problem-solving exercises
SKU: 8551
Price: $17.00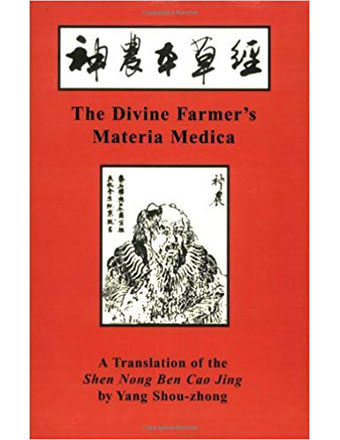 Divine Farmer's Materia Medica
A Translation of the Shen Nong Ben Cao Jing by Yang Shou-zhong
The Shen Nong Ben Cao Jing (The Divine Farmer's materia Medica Classic) is one of the three foundation books of Chinese medicine. The Nei Jing (Inner Classic) established the theoretical foundations of Chinese medicine and especially acupuncture and moxibustion. The Shen Nong Ben Cao Jing laid the foundation for the study of Chinese medicinals. While the Shang Han Lun/Jin Gui Yao Lue (Treatise on Damage (Due to) Cold/Essentials of the Golden Cabinet) is the locus classicus for Chinese formulas and prescriptions and treatment based on pattern discrimination. Translation of the Nei Jing and Shang Han Lun/Jin Gui Yao Lue have long existed in English. However, until now, no translation of the Shen Nong Ben Cao Jing has been available in English.
This is the materia medica from which all others have been derived. If you have any interest in the historical roots of Chinese medicine and in particular, the Taoist contribution to Chinese medicine, you must own a copy of this preeminent classic.
SKU: 8660
Price: $24.95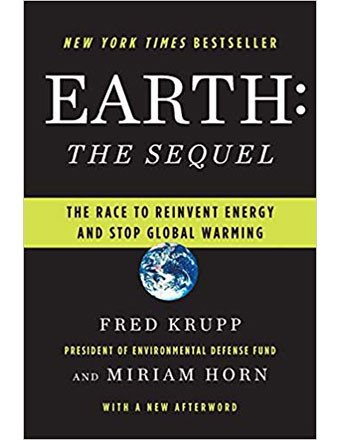 Earth: The Sequel
The Race to Reinvent Energy and Stop Global Warming
How to Harness the Great Forces of Capitalism to Save the World from Catastrophe
By Fred Krupp & Miriam Horn
The forecasts are grim and time is running out, but that's not the end of the story. In this book, Fred Krupp, longtime president of Environmental Defense Fund, brings a stirring and hopeful call to arms; We can solve global warming. And in doing so, we will build the new industries, jobs, and fortunes of the twenty-first century.
In these pages, the reader will encounter the bold innovators and investors who are reinventing energy and the ways we use it. Among them; a frontier impresario who keeps his ice hotel frozen all summer long with the energy of hot springs; a utility engineer who feeds smokestack gases from coal-fired plants to voracious algae, then turns them into fuel; and a tribe of native Americans, for two thousand years fishermen in the roughest Pacific waters, who are now harvesting the fierce power of the waves themselves.
These entrepreneurs are poised to remake the worlds' biggest business and save the planet if America's political leaders give them a fair chance to compete.
Reviews: "Krupp and Horn have delivered an important message of hope; that alternative energy is abundant, we have the genius to tap it, and there is no need to continue wrecking the world by dependence on fossil fuels." E.O.Wilson – Harvard
"Earth: The sequel tells how innovators in technology and policy can win the race of our lives. Read this book (and recycle all the others)!"John Doerr
"….makes it crystal clear that we can build a low-carbon economy while unleashing American entrepreneurs to save the planet, putting optimism back into the environmental story." Michael Bloomberg
SKU: 8569
Price: $24.95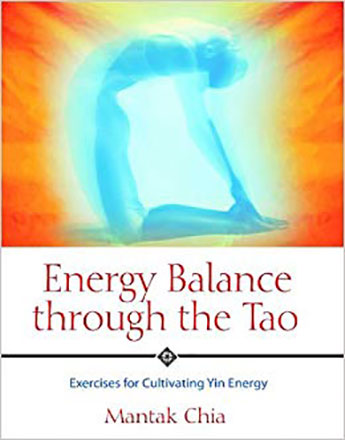 Energy Balance Through Tao
Exercises for Cultivating Yin Energy
By Mantak Chia
In the Western worlds, exercise focuses mainly on physical fitness and developing muscular strength. In the east, exercise systems balance the body, mind, and spirit. This balance is strongly emphasized in the Taoist system of Tao Yin, one of the oldest and most diverse forms of exercise in China. Tao yin focuses on creating balance between internal and external energies and revitalizing the body, mind, and spirit with a combination of strength, flexibility, and internal energy exercises. Its ultimate goal is for the practitioner to become pure, responsive, and full of energy, like a child.
In Energy Balance through the Tao Master Mantak Chia introduces 45 fully illustrated Tao Yin exercises to Western readers. He explains the history behind the practice and its connections to other complementary Chinese exercise forms, such as Tai Chi. This book focuses on the lying and sitting positions of Tao Yin, which improve health and structural alignment and, once mastered, strengthen movements and postures in standing positions. The benefits of these remarkably simple exercises include harmonizing chi, developing strength and flexibility through tendon stretching, relaxing the abdominal muscles and the diaphragm, releasing toxins through the breath, and training the 'second brain' in the lower abdomen to coordinate and direct these processes.
SKU: 8538
Price: $18.00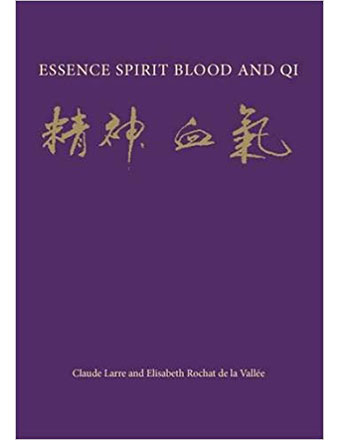 Essence Spirit Blood and Qi
By Claude Larre and Elisabeth Rochat de la Vallee
Essence, jing, spirit, shen, blood, xue and qi are fundamental and indispensable elements comprising life in a human being. Their individual qualities and their interactions one with another determine the pattern for all the movements of life, mirroring those of the cosmos. This book explores these ideas, considers each of the substances and presents the authors' insights and observations rooted in scholarship and philosophical reflection. Transcribed and edited from a seminar given in London by Claude Larre and Elisabeth Rochat de la Vallee.
"Life, as well as needing diversity and division to express, multiply and reproduce itself, also needs a kind of fundamental unity in order not to err." - Elisabeth Rochat de la Vallee
SKU: 8521
Price: $34.95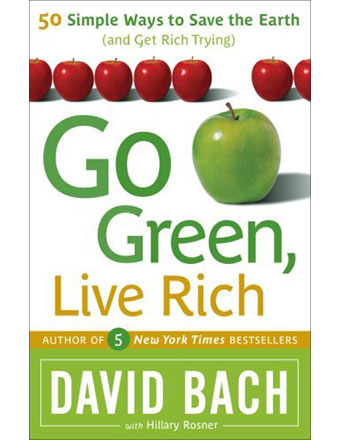 Go Green, Live Rich
50 Simple Ways to save the Earth (and Get Rich Trying): Let David Bach show you a whole new way to prosper – by going green.
By David Bach w/ Hillary Rosner
Internationally renowned financial expert and bestselling author David Bach has always urged readers to put their financial lives in line with their values. But what if your values are a cleaner and greener earth? Most people think that "going green" is an expensive choice they can't afford. Back is here to say that you can have both: a life in line with your green values and a million dollars in the bank.
Go Green, Live Rich outlines fifty ways to make your life, your home, your shopping and your finances greener – and get rich trying. From driving the right car to making your home energy smart, Back offers ways to improve the environment while you spend less, save more, earn more, and pay fewer taxes. Best of all, he shows you exactly how to take advantage of the "green wave" in personal finance without the difficult work of evaluating individual stocks. What's more, he will get you thinking about a green business of your own so you can help the world along as it is changing for the better.
David Bach is on a mission to teach the world that you can live a great life by living a green life. With Go Green, Live Rich, you can live in line with your eco-values on the road to financial freedom.
SKU: 8553
Price: $14.95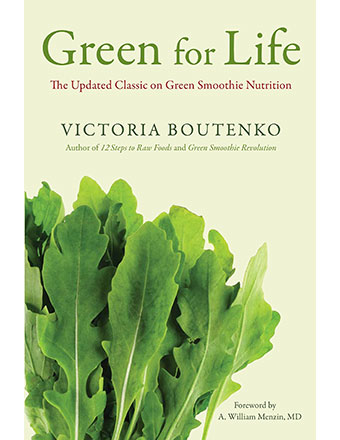 Green for Life
The Updated classic on Green Smoothie Nutrition
By Victoria Boutenko
Discover – or rediscover in this updated edition – the wealth of information in this classic on green nutrition. Perfect for anyone - raw foodists, vegans, vegetarians, and meat-eaters alike – anyone
Bestselling author and raw food expert Victoria Boutenko, a tireless researcher and champion of natural nutrition, returns with her latest findings in this new edition of Green for Life. Building on her remarkable discoveries about the healing power of greens and green smoothies, she has added important new research on the crucial role that omega-3 and omega-6 fatty acids play in metabolic health, included nutritional data on select green smoothies, and updated findings on organic versus conventional produce.
Boutenko's groundbreaking research comparing the diet of wild chimpanzees with the standard American diet remains a powerful cornerstone of the book, and her findings on the abundance of protein in greens in homeostasis, the significance of stomach acid, how greens make the body more alkaline, the healing power of chlorophyll, and more, present readers with the keys to restoring and increasing their health and well-being. New testimonials and additional recipes in this updated edition give readers even more confidence and inspiration to explore green smoothies for themselves.
SKU: 8577
Price: $16.95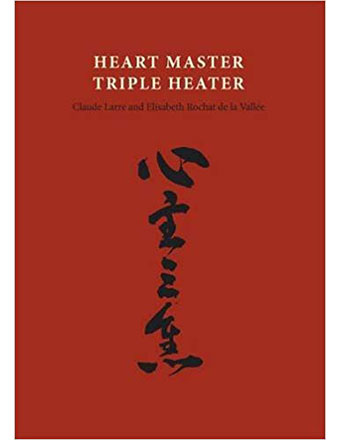 Heart Master Triple Heater
By Claude Larre and Elisabeth Rochat de la Vallee
Transcribed and edited from a seminar given in London by Claude Larre and Elisabeth Rochat de la Vallee in 1986, the value of these teachings has not diminished with time. The insight and understanding of the authors continue to illuminate the theory and practice of Chinese medicine in the West. Since Claude Larre's death in 2001, the Chinese Medicine from the Classics series stands as a testament to the authentic and eloquent voice of one of the most significant teachers of Chinese philosophy of the past decade.
Rooted in Elisabeth Rochat's deep knowledge of the Chinese medical classics, this book presents a close study of the paired zangfu of the heart master triple heater. It is rich in textual references which explain and elucidate the complexity and subtlety of these two energetic systems.
"It is important to understand that the Chinese were more interested in observing how life functions than in observing parts of the anatomy." CL
SKU: 8522
Price: $34.95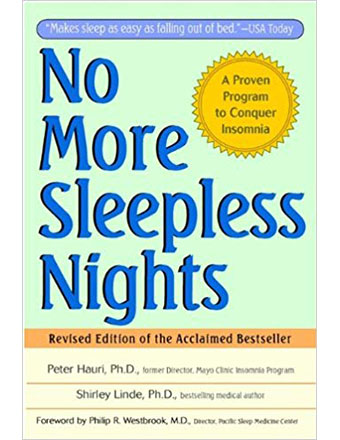 No More Sleepless Nights
By Peter Hauri & Shirley Linde
This newly revised edition of Dr. Hauri's internationally acclaimed sleep therapy program offers you much more than helpful hints. You'll learn what works and what doesn't, ways to evaluate the latest insomnia treatments, and how to create your own customized sleep therapy program. With this easy-to-follow advice, there's no longer any reason to lose precious sleep;. Whether your sleep problem is chronic or occasional, No More Sleepless Nights is the best remedy available.
SKU: 8557
Price: $16.95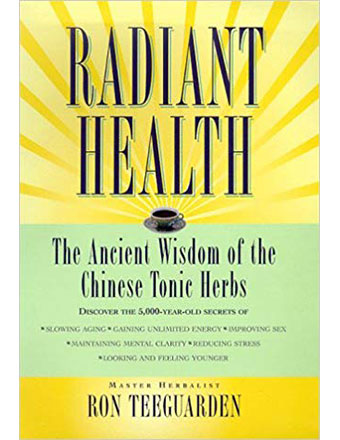 Radiant Health: The Ancient Wisdom of the Chinese Tonic Herb
By Ron Teeguarden
The art of radiant health has been widely practiced for thousands of years by the people of the East. In China, you will find that this healthcare art has permeated into almost every corner of life. Tonic teas, foods, and wine are familiar to and appreciated by all the people of the East. But Westerners may find them mysterious, inconceivable and somehow ridiculous. Now Ron Teeguarden's book provides a powerful glass through which you in the West can easily spy on the secrets of the Chinese healthcare arts.
The classical Chinese philosophies and theories on nature and the human body may be the biggest obstacle for Westerners to learning and practicing a program for radiant health. With his profound knowledge about Chinese civilization, the author of this book has successfully kicked the big stone away and can therefore lead the readers smoothly in to the great palace of Chinese radiant health.
The art of radiant health was created and developed by the Chinese people. But it belongs to all human beings. We wish that these classical Chinese arts will be better recognized and used by all the people of the world, so as to improve both our health and our life.
SKU: 8580
Price: $30.00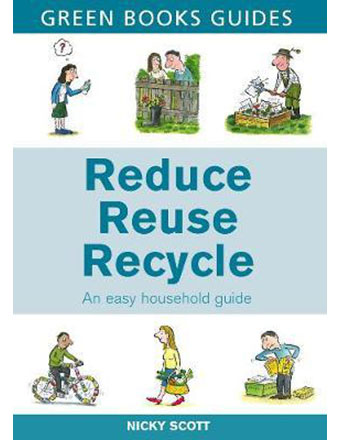 Reduce, Reuse Recycle
An Easy Household Guide
By Nicky Scott
This easy-to-use guide has answers to all your recycling questions. It is an A-Z listing of everyday household items shows you how to recycle most of your unwanted things, do your bit for the planet, and maybe make a little money. Reduce, Reuse, Recycle is packed with ideas to cut your consumption And reduce your trash. With a comprehensive resources section and information on getting more involved, it's an invaluable guide for anyone who wants to stop the Earth from going to waste.
SKU: 8547
Price: $7.95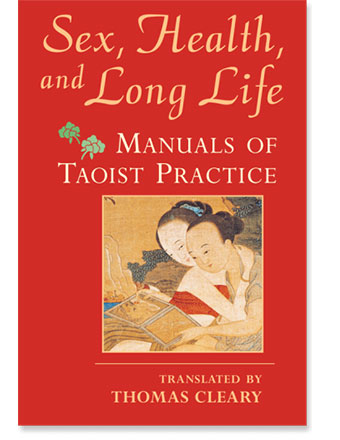 Sex, Health, and Long Life
Manuals of Taoist Practice
By Thomas Cleary
The benefits of sexual bliss were not lost on the ancients, who knew well its powers to enhance health, concentration, and peace of mind. These ancient Chinese Taoist texts explain the transformative effects sex can have when properly and wisely practiced, demonstrating Taoism's emphasis on cultivating life's "three treasures" – vitality, energy, and spirit – in all the activities of daily life.
The texts are part of the famous Mawangdui finds, Han dynasty tombs that yielded the richest cach3e of ancient medical manuscripts ever found in China. The first three texts, Ten Questions, Joining Yin and Yang, and Talk on Supreme Guidance for the World, deal with physical health and sex lore, including diet, exercise, sleep, and techniques of lovemaking. The last two, A Course in Effectiveness and A Course in Guidance, concentrate on the psychological factors of good health and well-being, especially the reduction of stress and cultivation of wholesome social relations.
SKU: 8572
Price: $14.95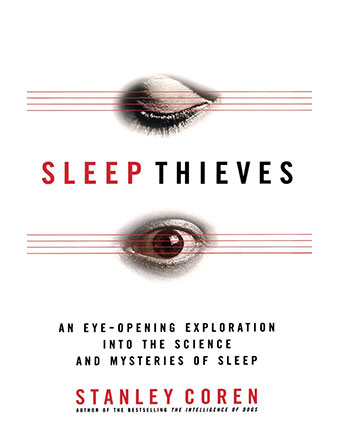 Sleep Thieves
An Eye-Opening Exploration into the Science and Mysteries of Sleep
By Stanley Coren
This is a book about sleep. It deals with some interesting and fascinating facts associates with sleep, as well as the serious implications of a society that is running on too little sleep.
During this exploration it will become clear that sleep is a process that is so important to the physical and psychological well-being of living things that evolution has gone to great lengths to allow sleep.
Human beings seem to be fighting the evolutionary pressure to sleep. Despite the fact that sleep plays a vital part in our health and our efficiency, we seem out to abolish sleep. This book will allow you to directly test yourself and see where you stand in terms of your own sleep debt.
SKU: 8558
Price: $19.95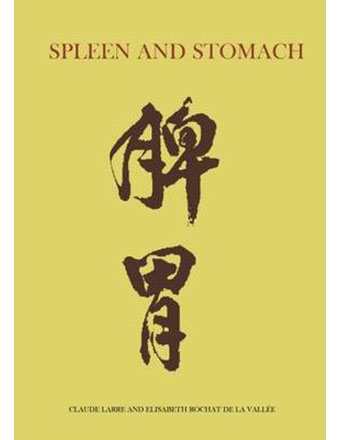 Spleen and Stomach
Chinese Medicine from the Classics
By Claude Larre and Elisabeth Rochat de la Vallee
The foundations of Chinese medicine were laid down in the Huangdi Neijing and its commentaries. The work of sinologists Claude Larre & Elisabeth Rochat de la Vallee allows us access to these classical origins of Chinese medicine. Claude Larre's profound understanding of the philosophical and cultural background and Elisabeth Rochat's thorough knowledge of the medical texts provide a unique insight into the minds of the classical authors.
This book presents the spleen and stomach from the texts of the Huangdi Neijing. It includes an examination of the vital role that they play in transformation and transportation. The central stability that they provide through constant movement and change, and the pivotal position of the earth element are also discussed.
SKU: 8523
Price: $34.95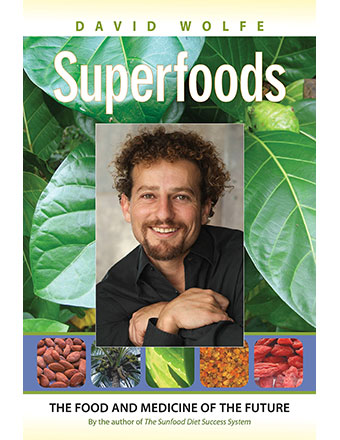 Superfoods by David Wolfe
By David Wolfe
Superfoods are vibrant, nutritionally dense foods that have recently become widely available and which offer tremendous dietary and healing potential. In this lively, illustrated overview, well-known raw-foods guru David Wolfe profiles delicious and incredibly nutritious plant products such as goji berries, hempseed, cacao beans (raw chocolate), maca, spirulina, bee products, and a host of others. As powerful sources of clean protein, vitamins, minerals, enzymes, antioxidants, good fats and oils, essential fatty and amino acids, and other nutrients, they represent a uniquely promising piece of the nutritional puzzle. Each superfood is described in detail, accompanied by easy and delicious recipes. This accessible guide presents persuasive arguments, based on sound science, for the pivotal role of superfoods in promoting nutritional excellence, health and well-being, beauty enhancement, sustainable agriculture, and the transformation of diet, lifestyle, and planet.
SKU: 8713
Price: $18.95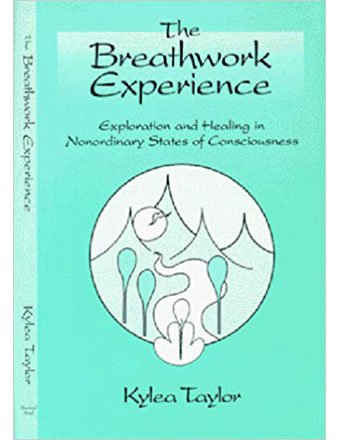 The Breathwork Experience
By Kylea Taylor
Using breathwork participants' descriptions of their actual experiences, this book documents the power of the breath to catalyze self-exploration and inner healing. The book takes you inside a breathwork session to see both what happens in the room from the standpoint of an outside observer, and what it feels like inside the participant. It discusses the theories of Stanislav Grof, M.D. about human experiences in non-ordinary states, and describes how breathwork has aided in healing trauma from post-traumatic stress, childhood sexual abuse, and addiction. The book lists resources to assist those who are participating in breathwork or doing other inner work.
SKU: 8559
Price: $16.95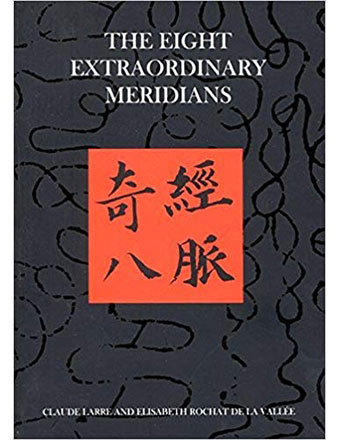 The Eight Extraordinary Meridians
By Claude Larre & Elisabeth Rochat De la Vallee
This presentation of the eight extraordinary meridians, firmly rooted in the medical classics, elucidates the mysterious yet fundamental interaction of yin and yang within the human body and the evolution of the meridian system.
'Because these meridians are older, more ancient than the ordinary meridians, when there are extraordinary circumstances and the twelve main meridians can no longer ensure the maintenance of the body, there is a return to this more ancient and deeper regulation of life.'
SKU: 8524
Price: $39.95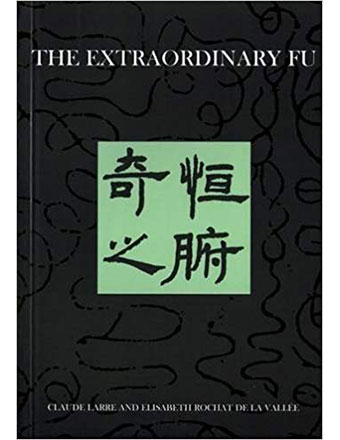 The Extraordinary Fu
Brain, marrow, bones, mai, gallbladder and uterus
By Claude Larre & Elisabeth Rochat De la Vallee
Like the eight extraordinary meridians, the set of six extraordinary fu (the brain, marrow, bones, mai, gallbladder and uterus) connects us with a level within the human being which is more fundamental and more essential than that encompassed by the regular zang and fu (the storage and action organs of the body). As Elisabeth Rochat writes:
'At a very primitive level, the extraordinary fu are a special link with the origin, and for this reason they can ensure the continuity and the development of life, through the movement of the essences.'
SKU: 8525
Price: $39.95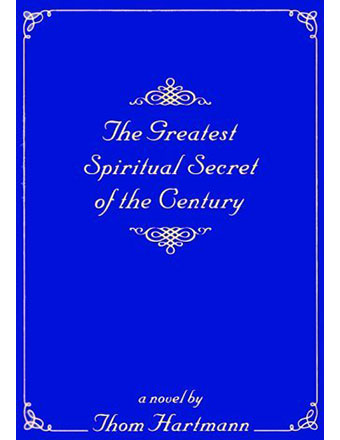 The Greatest Spiritual Secret of the Century
By Thom Hartmann
An ordinary man's ordinary existence is interrupted, so that he may be led to extraordinary knowledge that will completely alter his life– and could change yours forever…
The best-selling author of The Last Hours of Ancient Sunlight explores the deep mysteries that have stirred the human soul since the beginning of time. In this modern-day parable, spirit guides take Paul Abler on a compelling adventure where he discovers, and experiences, the greatest spiritual secret. Paul's voyage is a journey that all of us would like to take, and proves answers each of us has hoped to find.
When Paul Abler, a young newspaper reporter, risks his own life to save that of a little girl, he begins and adventure unlike any he could ever imagine. Down in the echoing tunnels underneath Manhattan, where the homeless hide from the police, he meets a strange man who gives him one amazing insight after another. Paul's life undergoes vast changes as he experiences, for himself, the timeless moment of the universe's creation, the joyful surprise of finding true love, and an extraordinary truth that completely alters his life.
SKU: 8563
Price: $14.95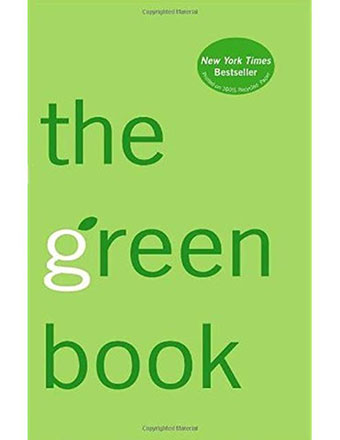 The Green Book
By Elizabeth Rogers and Thomas M Kostigen
With wit and authority, authors Elizabeth Rogers and Thomas Kostigen provide hundreds of solutions for all areas of your life, pinpointing the smallest changes that have the biggest impact on the health of our precious planet.
An informative book that helps explain the basics helping to take care of our planet as an individual and helpful suggestions for easy and simple steps that each may take to ensure the healthy environment of our globe, with several celebrities offering their personal endeavors for making a positive difference for our environment and our future.
SKU: 8552
Price: $13.95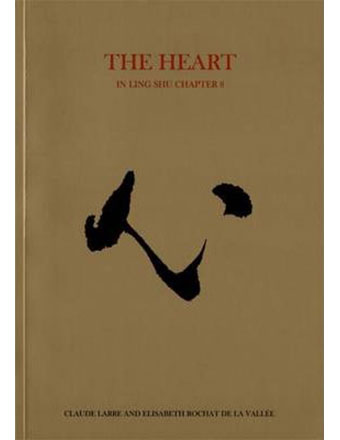 The Heart
By Claude Larre & Elisabeth Rochat De la Vallee
The text of Neijing lingshu chapter 8 provides insight into the heart as the center of life within a human being. As the text unfolds it describes the emergence of life as an interaction between qi, jing (essences) and shen (spirit); it introduces the different aspects of spirit, hun and po, yi (intent) and zhi (will), and their development through thought and reflection to wisdom.
"The true role or function of the spirits is to give us specific guidance for every moment, for every circumstance of our present daily life."- Claude Larre
SKU: 8526
Price: $34.95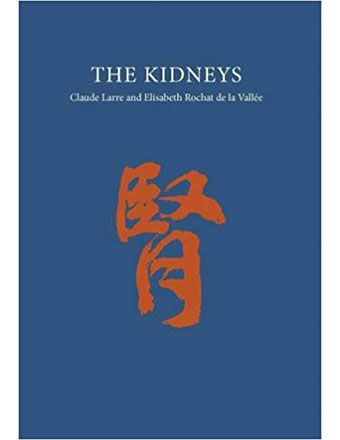 The Kidneys
By Claude Larre & Elisabeth Rochat De la Vallee
Rooted in the deep knowledge of Chinese medical texts, this book provides an understanding of the function of the kidneys as the original and basis of life, sustainer of the five zang and container of the double power of yin and yang. It assesses the five element resonances of the north and the winter, as well as the ability of the kidneys to store and maintain the essences.
"The Chinese concept of the north reflects the double power of the kidneys, the unity of life but also the seeds of diversity." - Elisabeth Rochat De la Vallee
SKU: 8527
Price: $34.95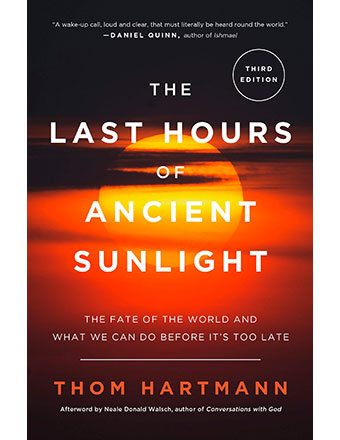 The Last Hours of Ancient Sunlight
By Thom Hartmann
While everything appears to be collapsing around us – ecodamage, genetic engineering, virulent diseases, the end of cheap oil, water shortages, global famine, wars – we can still do something about it and create a world that will work for us and for our children's children. Thom Hartmann's comprehensive book, originally published in 1998, has become one of the fundamental handbooks of the environmental activist movement and was the inspiration for Leonardo DiCaprio's web movie Global Warning, The Last Hours of Ancient Sunlight, detailing what is happening to our planet, the reasons for our culture's blind behavior and how we can fix the problem. Now, with fresh, updated material and a focus on political activism and its effect on corporate behavior, The Last Hours of Ancient Sunlight helps us understand – and heal – our relationship to the world, to each other, and to our natural resources.
SKU: 8556
Price: $16.00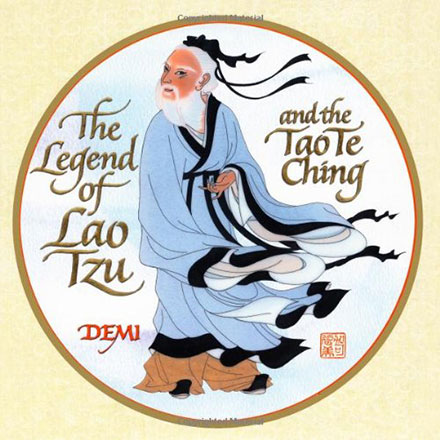 The Legend of Lao Tzu and the Tao Te Ching
By DEMI
This thoughtful and thought-provoking picture book opens with a biography of Lao Tzu, the mysterious philosopher who is said to have been born at the age of eighty-one with snow-white hair, the ability to walk and talk, and unparalleled wisdom. Many credit him with creating the Tao Te Ching, which was written for the good of all humankind. Twenty of the eighty-one passages of the Tao Te Ching are included here, paired with stunning illustrations by the award-winning artist Demi. On topics ranging from silence to moderation, from governing to the balance of earth and heaven, these passages carry a powerful message and are sure to give each and every reader something new to consider.
SKU: 8544
Price: $24.99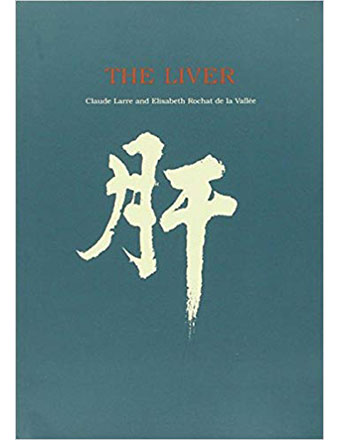 The Liver
By Claude Larre & Elisabeth Rochat De la Vallee
The liver is a powerful and dynamic organ, wide-ranging in its effects on both the free flow of qi and the storing and releasing of blood, connected with both motion and emotion, and the outward expression of our innate potential. The transition from the normal functioning of the liver to its pathology is graphic: obstruction, blockage, fire and wind replace the smooth harmony of budding growth. We hope to bridge the gap that is sometimes apparent between the theoretical aspects of philosophy and the practical work of clinical pathology.
'The liver is a manifestation of strength and the great, visible impulse of life. In the natural world or in the universe this is the power of spring and of wood.' - Elisabeth Rochat De la Vallee
SKU: 8528
Price: $34.95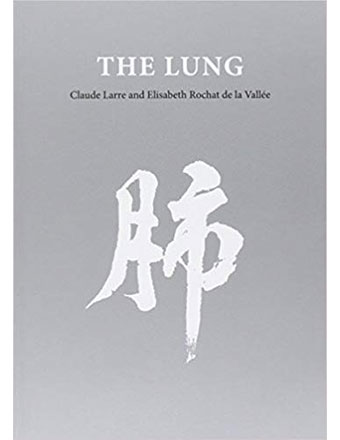 The Lung
By Claude Larre & Elisabeth Rochat De la Vallee
This book provides an understanding of the function of the lung as master of qi and residence of the po. Its resonance with the qi of autumn and the metal element is discussed through study of Suwen chapters 2, 4 and 5.
'The lung is the trunk in which the qi is rooted; it is the residence of the po. It flourishes in the body hair; the power of its fullness is in the skin. It is the tai yin within the yang.' Suwen chapter 9
SKU: 8529
Price: $34.95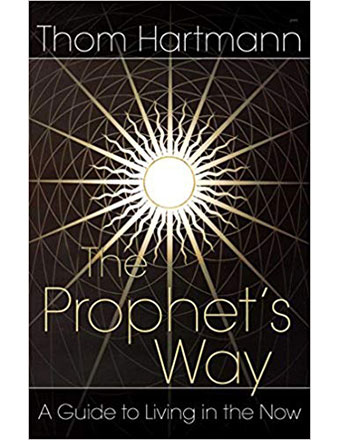 The Prophet's Way
A Guide to Living in the Now
By Thom Hartmann
In the course of his work for the charitable organization Salem, Thom Hartmann personally witnessed famine in Uganda, chaos in Russia, and genocide in Colombia – all signs that modern cultures have lost the connection to the sacred, both within and without, that was emblematic of older cultures. To truly flourish, the human spirit needs to be present in its surroundings and attuned to the Now. It needs to act on what it knows is possible and to experience how the smallest actions can have massive consequences. This is the reality of the Prophet's Way, a path - both literal and figurative – that the author walked with his spiritual mentor Herr Muller that skirts the edge of the precipice, where one can experience a truly spontaneous life under seemingly over-whelming and impossible circumstances.
In The Prophet's Way, Thom Hartmann shares his intense spiritual journey, a story that melds recent discoveries in science with ancient truths. Through insightful and engaging vignettes Hartmann teaches that accepting the challenge to have faith means living on the edge - remaining in the moment - because it is here that the material and spiritual worlds meet. He offers readers a unique view into his experiences of expanded consciousness, providing a powerful example of how we can re-create our future by reconnecting to the sacred heartbeat of the world.
SKU: 8565
Price: $19.95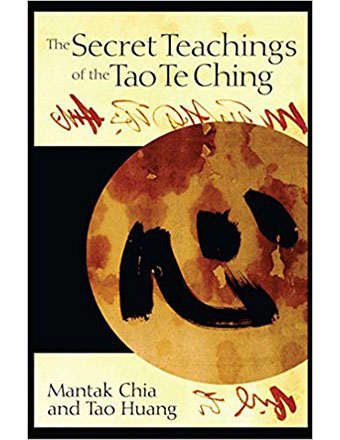 The Secret Teachings of the Tao Te Ching
By Mantak Chia and Tao Huang
For over 2,500 years, the words of the Tao Te Ching, the primary scripture of Laoism and Taoism, have been regarded as among the greatest treasures of the world. Lao Tzu, whose name means "the ancient child," wrote these essential verses that have both confounded and conferred blessings on humankind.
Now, Taoist masters Mantak Chia and Tao Huang, guide readers through the origins of this philosophy, the meaning behind its 5,000 pictographs, and the way of living that generations have followed.
While the text of the Tao Te Ching has been passed down in literary form for generations, the essence of the text can be understood only through heart awakening – a true integration of body and mind – made possible with the insights and exercise in this book. The authors analyze Lao Tzu's teachings, line by line, and offer mediations, interpretation, and energy cultivation practices that illuminate the true meaning of this classic text.
SKU: 8535
Price: $xx.xx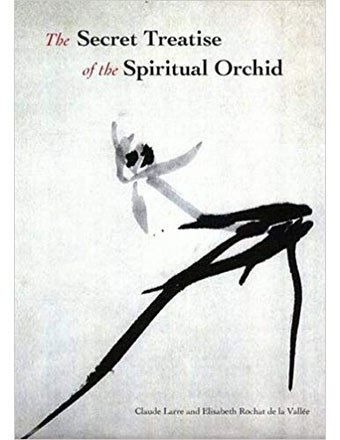 The Secret Treatise of the Spiritual Orchid
By Claude Larre & Elisabeth Rochat De la Vallee
As a key chapter of the Yellow Emperor's Classic of Internal Medicine (Neijing Suwen), The Secret Treatise of the Spiritual Orchid lays the foundations of zang fu theory. Each of the twelve internal organs is presented with its particular sphere of activity and interaction. Working directly from the Chinese text this book gives access to the wealth of images inherent in the original Chinese characters, preserving the richness and subtlety that lie at the heart of Chinese medicine.
SKU: 8530
Price: $39.95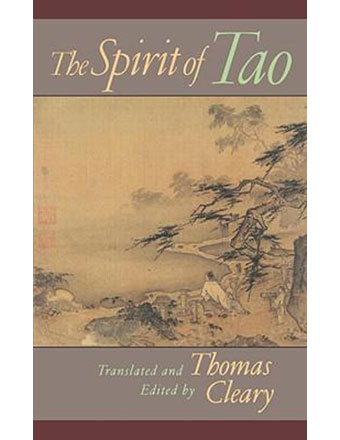 The Spirit of Tao
By Thomas Cleary
Taoist teachings have arisen in many forms: abstract aphorisms, philosophical discussions, legends, fables – even jokes. All are represented here, culled from the most popular Taoist classis: the Tao te Ching, Chuang-tzu, Huai-nan-tzu, and Wen-tzu, stories from the "Tales of Inner Meaning," and teachings of the Taoist patriarch Ancestor Lu. The spirit of the Tao manifests in myriad images, brought to life in this superb translation – from the every-keen blade of a Taoist butcher to the mechanical miracles of inventory Ken Shiwa, from little boys baiting the great Confucius to mountain hermits disappearing in the mist, from the six robber organs that obscure the primordial to the ineffable mystery of mysteries.
SKU: 8573
Price: $19.95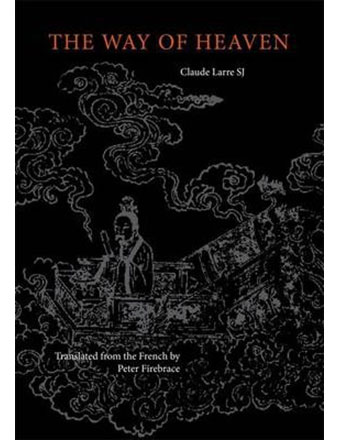 The Way of Heaven
By Claude Larre
The Way of Heaven is a translation with commentary of the first two chapters of The Yellow Emperor's classic of Internal Medicine, the Huangdi Neijing, which has been a source book for traditional Chinese medicine for over 2,000 years. These chapters emphasize the crucial relationship between lifestyle and health, and the superiority of preventive medicine through avoiding disorder before it arises.
"These chapters present a particular philosophy of health, emphasizing the need to live in harmony with Heaven and Earth, in tune with natural cycles and life phases. Following in the Way of heaven is the key to health and vitality in its widest sense and losing the Way the root of all pathology, both on an individual and a planetary level."
SKU: 8532
Price: $34.95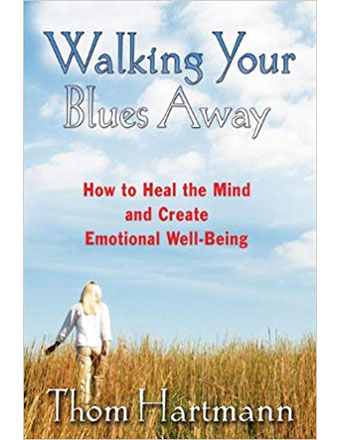 Walking Your Blues Away
By Thom Hartmann
Our bodies usually heal rapidly from an illness, injury, or wound. Yet our minds and hearts often suffer for years with debilitating symptoms of distress or upset. Why is it so hard for our minds and hearts to heal? One simple key to healing them can be just a short walk away.
Walking – a bilateral therapy that has been a part of human life throughout history – allows people to heal emotionally as quickly as they do physically. Normally the brain converts our daily experiences into long-term memories. However, a traumatic experience can become "stuck" in the brain, unable to be stores as "memory" and persisting in the brain as if it were still a present-time event. Thom Hartmann explains that when we walk, which engages both sides of the body, we simultaneously activate both the left and right sides of the brain. This allows the brain's two hemispheres to join forces to break up brain pattering and allow the sufferer to release these distresses – from extreme but brief upsets to chronic conditions such as post-traumatic stress disorder and depression.
To achieve these results, Hartmann shows how we must learn to walk consciously, holding an awareness of the distress (or desire we hope to attain) in mind as we move. Using a variety of case studies, he demonstrates that it is possible to dissolve the rigidity of a traumatic memory or negative mind state in as little as a half-hours' time. His techniques have proven successful in helping to alleviate rage resulting from a domestic dispute as well as the chronic traumas soldiers experience during war that are often locked away for decades. While the physical benefits of walking have long been recognized, its importance in promoting and maintaining mental health has only recently been rediscovered. Hartmann's deceptively simple, yet potent exercises allow us to create our own walking journeys to restore our mental, emotional, and spiritual well-being as well as rejuvenate our body's health.
SKU: 8564
Price: $12.95