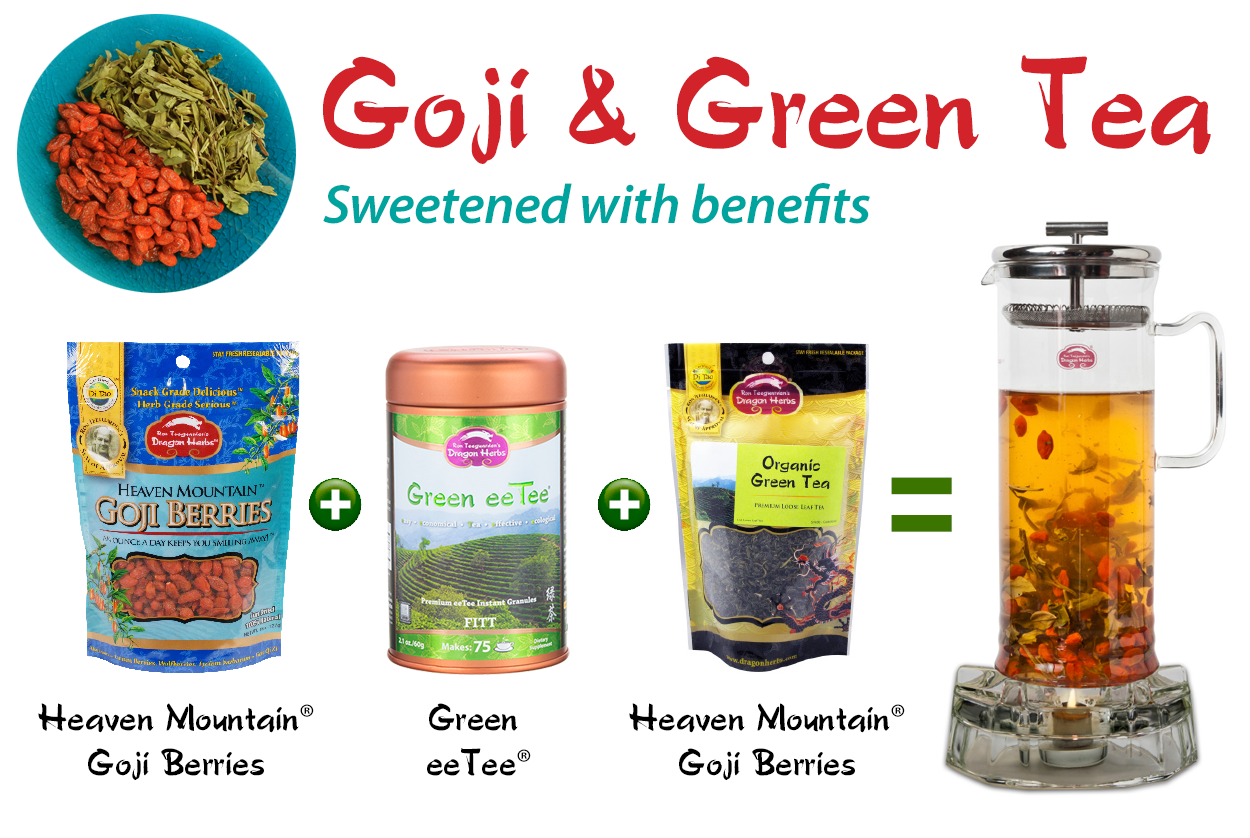 Brew some loose leaf tea with a handful of Heaven Mountain® Goji Berries. Goji will infuse your tea with countless health benefits and add a splash of color and sweetness!*
Ingredients:
Directions:
Bring 2 cups of water to boil directly in a Dragon Herbs Glass Tea Elixir Maker (medium heat, gas or electric stove).

Add 2 tbsp. of Heaven Mountain® Goji berries, simmer for 2-3 minutes or until the berries are plump and the brew reaches a rich honey color.

Add 1/2 tbsp. of Green eeTee™ powder and 1/2 tbsp. of Organic Green Tea leaves.

Stir to dissolve the eeTee powder (eeTee dissolves very quickly). The tea is ready to serve.

Place the tea pot on a Candle Tea Warmer to keep it warm.

Add more water to taste if needed.