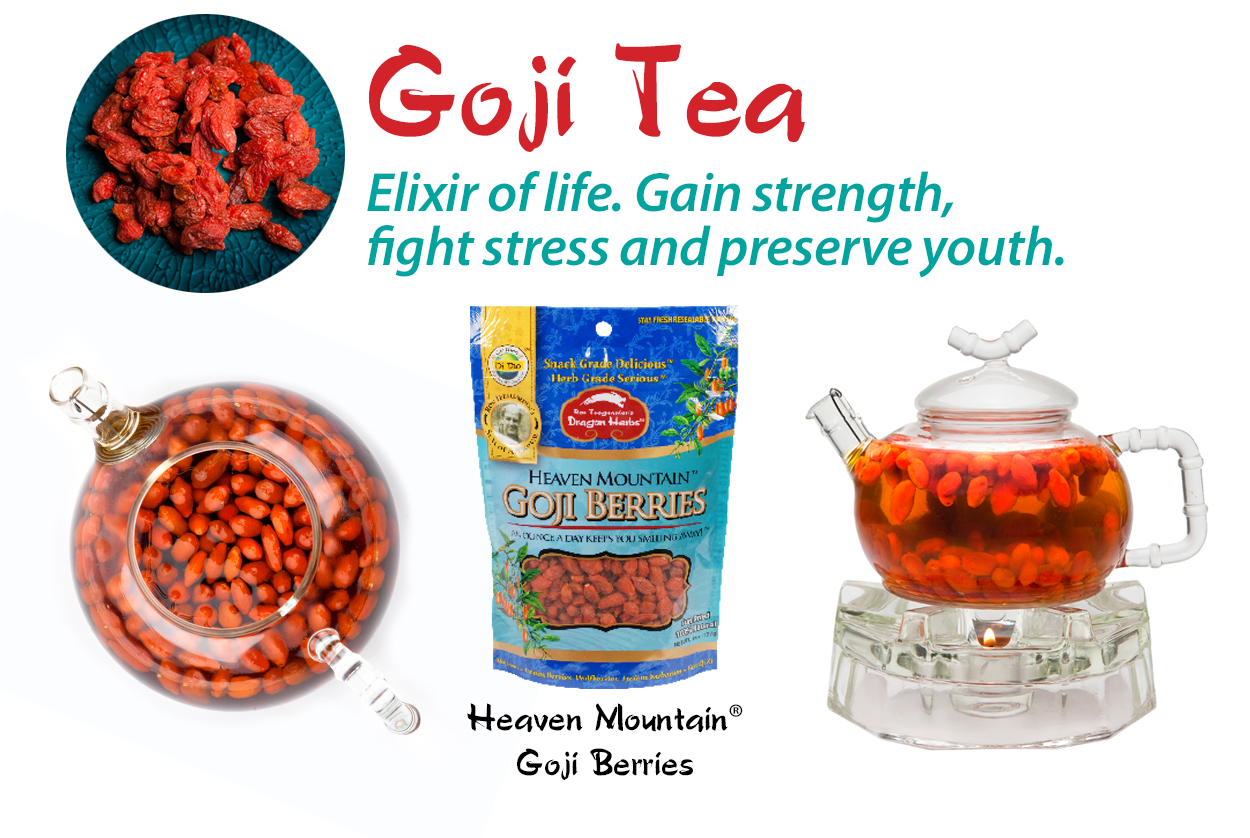 Delicious
Anti-aging
Beauty food
Super-antioxidant
Potent immune potentiator
Physically strengthening
Supports metabolic functions
Promotes cardiovascular health
Protects the liver
Brightens our eyes
Improves mood
Ingredients:
Directions:
Bring 2 cups of water to boil directly in a Dragon Herbs Glass Tea Elixir Maker (medium heat, gas or electric stove).
Add 4 tbsp. of Heaven Mountain® Goji berries.
Simmer for 2-3 minutes or until the berries are plump and the brew reaches a beautiful amber color.
Place the tea pot on a Candle Tea Warmer to keep it warm.
For a second extraction, repeat steps 1 and 3, increase the brewing time if necessary until all flavors and active ingredients have been extracted.
You may eat the berries afterwards to enjoy the full benefits.