Welcome to Dragon Herbs Website 3.0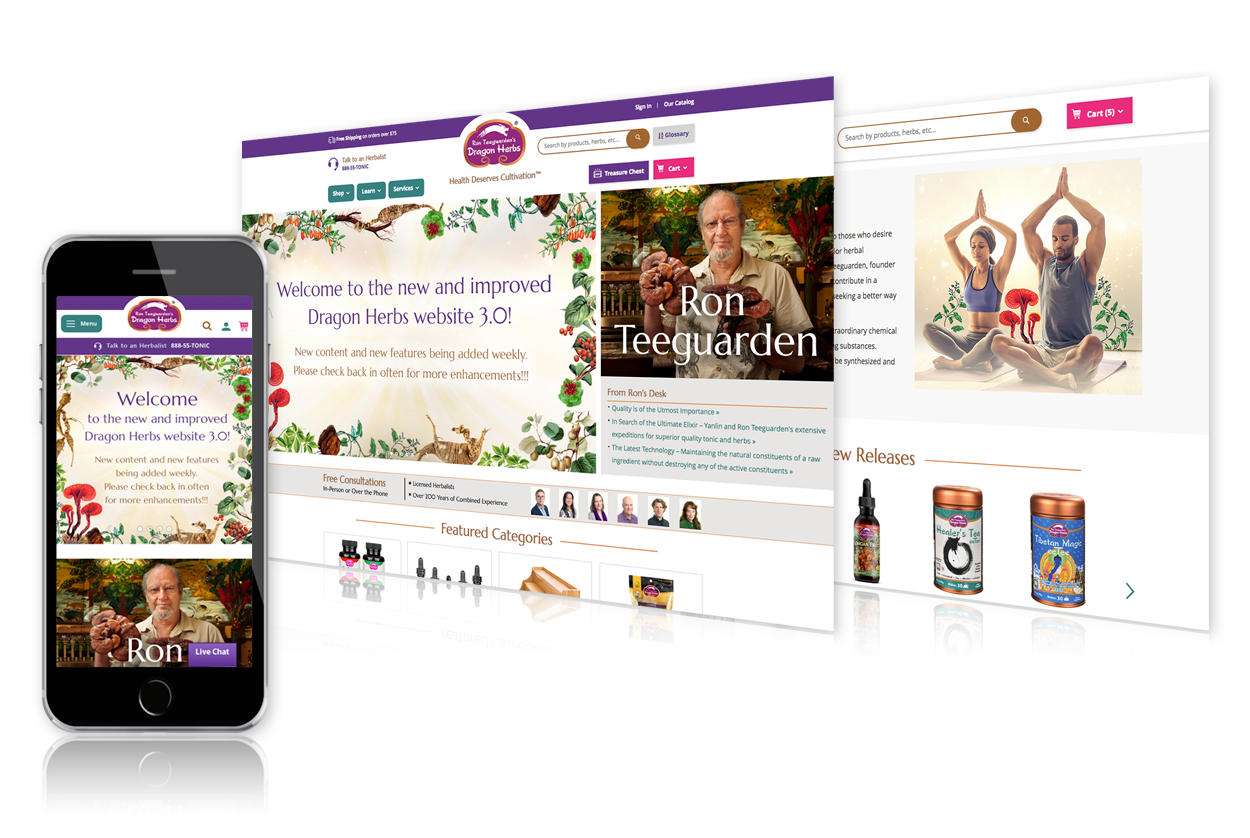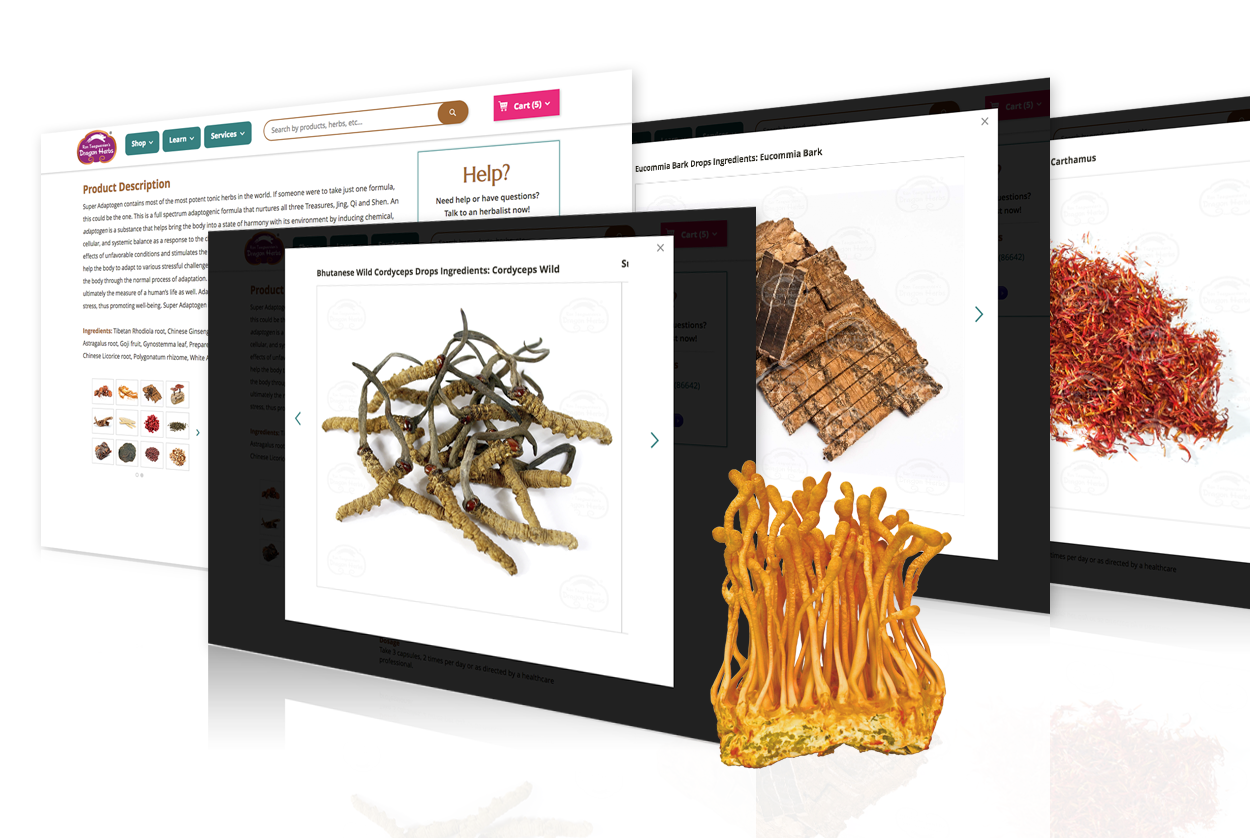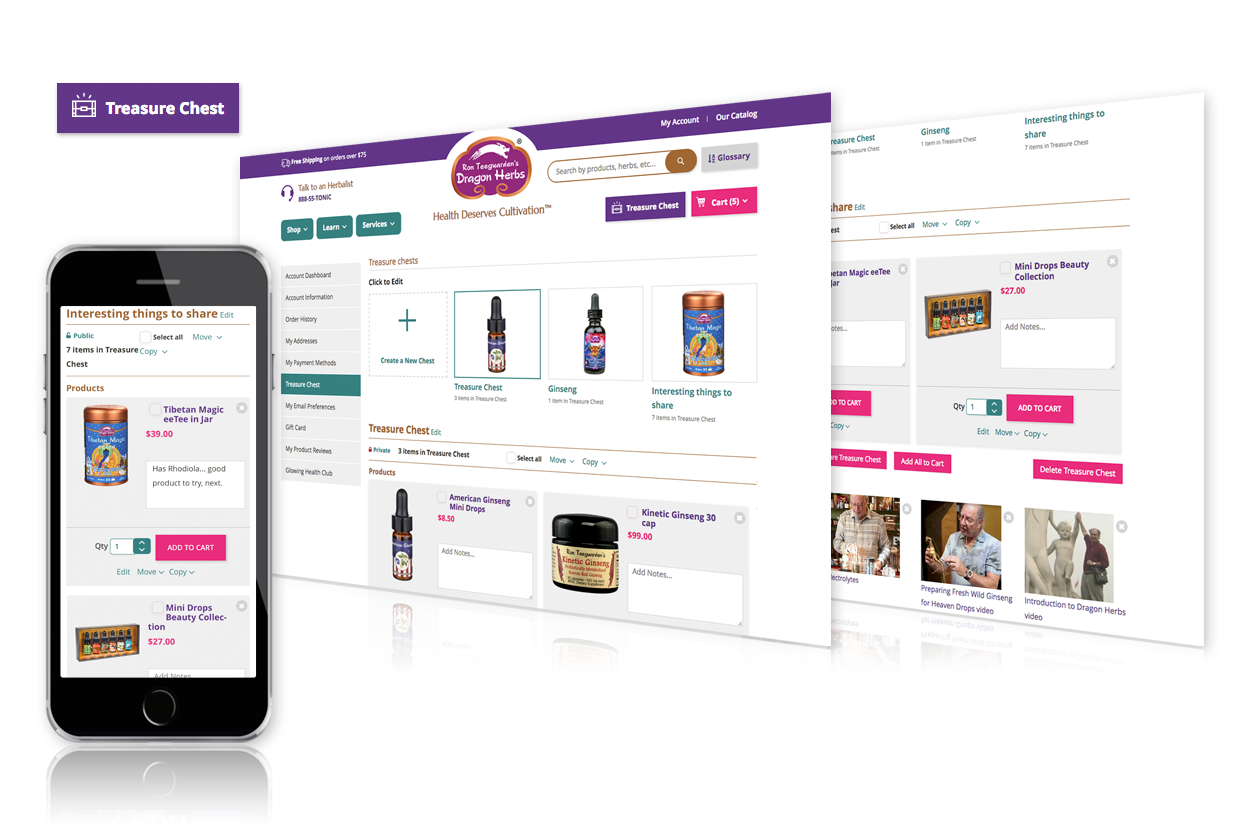 Images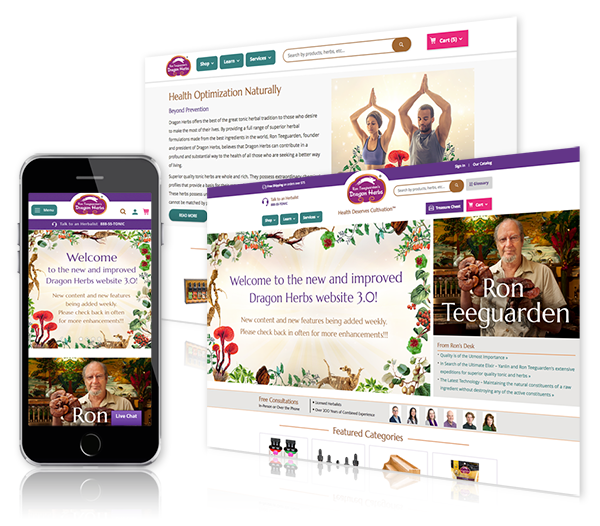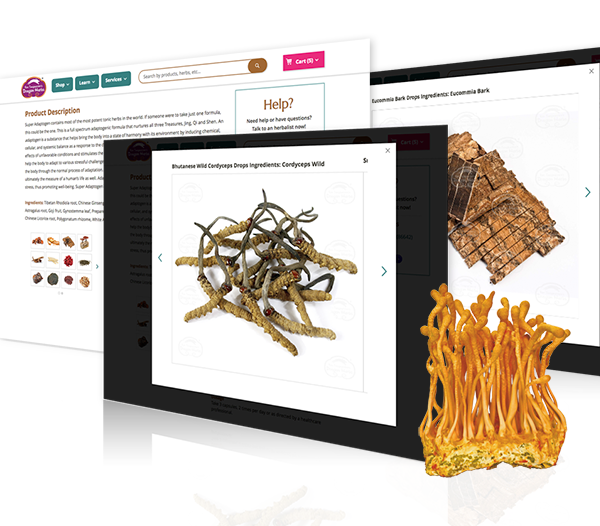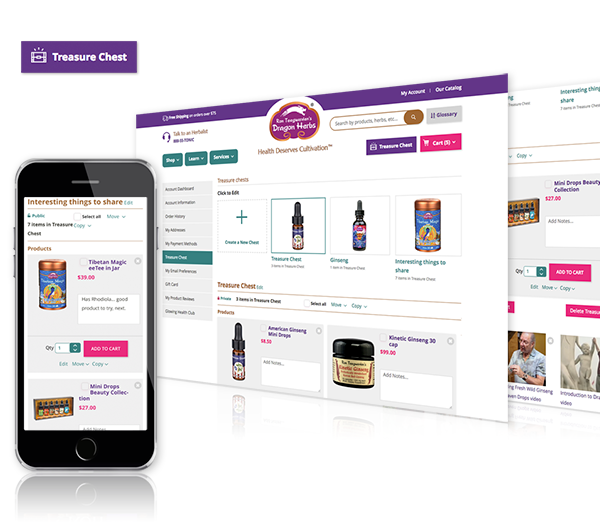 Welcome to our new and improved website. New content and new features are being added weekly. Please check back in often for more enhancement. Enjoy the same content and ordering functionality on your desktop, tablet or mobile device. Site automatically resizes based on screen type, all for your own viewing pleasure and convenience. Our mobile friendly check out process allows for 1 hand ordering.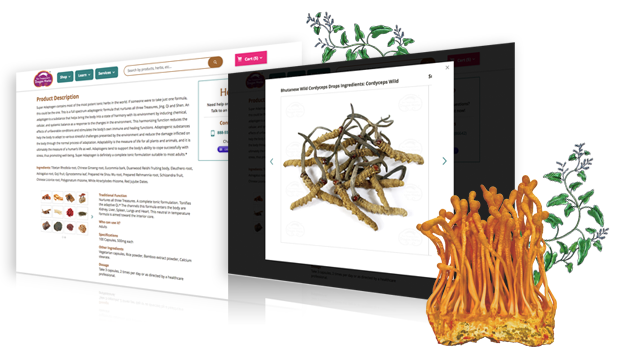 High Resolution Ingredient Images
Ever wonder what White Atractylodes rhizome, Dang Gui root, or Red Jujube Dates look like?
We have amassed a collection of National Geographic worthy high-resolution ingredient images on par with the Chinese Pharmacopeia directly on each product page.
Browse through hundreds of some of the most powerful and exotic herbal ingredients known to man.

Treasure Chest
Inspired by a product, recipe, video or one of our travel magazine grade images? Save them in your Treasure Chest now.
Share your Treasure Chests with friends and family to let them know exactly what products you are taking.
Develop an aspirational wish list based on your own life goals.
Curated programs by licensed herbalists added to your treasure chest on-demand and seasonally.
Happy Herb Hunting!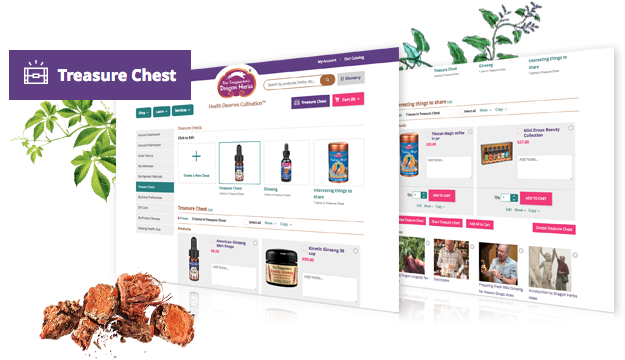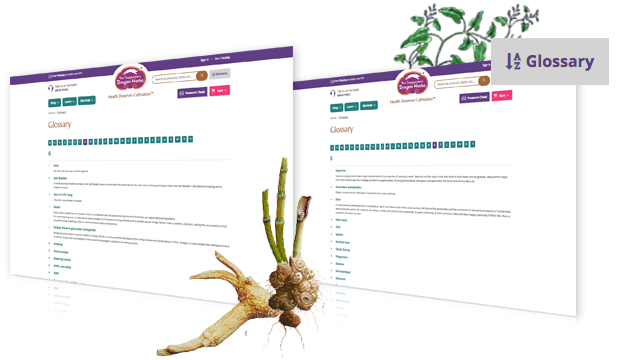 Glossary
What is the difference between Jing, Qi and Shen? How about Antioxidants and Adaptogenics?
We are adding more and more glossary terms daily. Check back often to empower yourself and fortify your knowledge every step of your path to Glowing Health.

Enhanced Shopping Cart with Industry Leading Security
Feel good knowing that your information is encrypted, protected and secured with Dragon Herbs.
Speed through our lighting fast checkout experience built on one of the most secure platforms available today.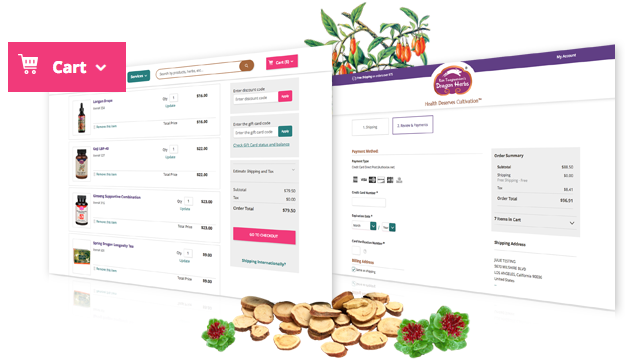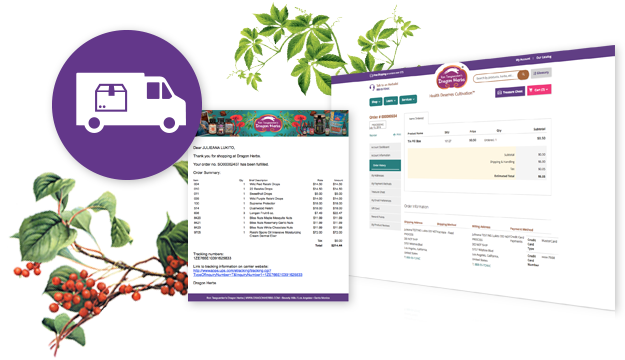 Shipping with Enhanced Order Tracking
Track your order every step of the way.
Receive real time updates ensuring you receive your package on time.
As always, enjoy free domestic ground shipping on all purchases over $75.

Other New Features Coming Soon:
Enhanced Rewards and Loyalty
Refer-a-Friend
Programs