This elixir helps maintain healthy blood viscosity and facilitates normal flow of the blood throughout the body.

Recommended usage: At least twice a week. If you are not a vegetarian, or if you are over 40 years old, increase the frequency to every other day. For maximum benefits, drink daily.*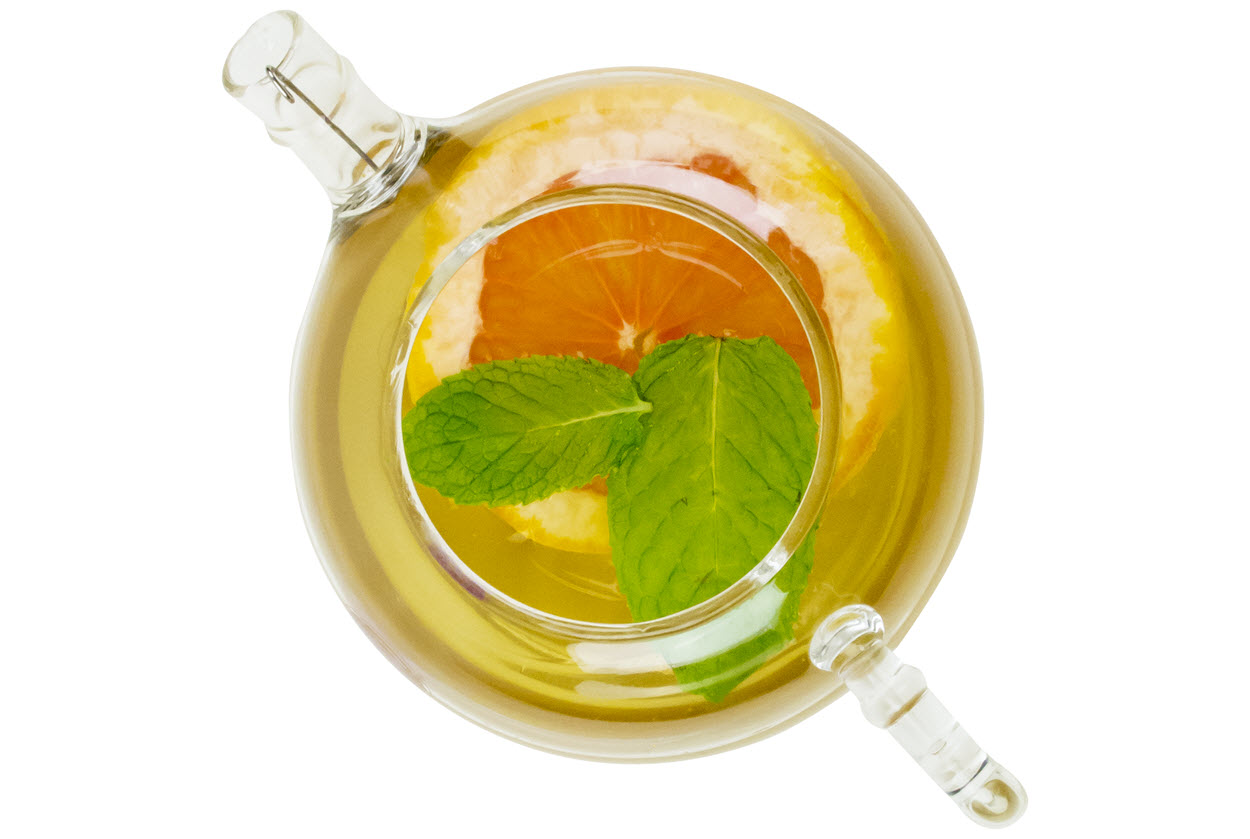 Ingredients:
Directions:
Bring 2 cups of water to boil in a Dragon Herbs Glass Tea Elixir Maker. Medium heat, gas or electric stove.
Add 1 tea bag each of Spring Dragon Longevity Tea to the pot. Simmer for 1-3 minutes or steep for at least 3-5 minutes. Remove the tea bags.
Add the 2.5 oz. grapefruit juice to the pot.
Add 4 squirts of Sweetfruit drops or any sweetener of your choice to the pot, stir well.
Place 5 mint leaves in the pot and 1-2 mint leaves in the tea cup.
Serve the tea hot. Serve the remaining half of the grapefruit on the side, ideally with a serrated grapefruit spoon.
Keep the tea pot warm on a Candle Tea Warmer.