Botanical Name: Astragali Radix
Latin: Astragalus membranaceus
PinYin: Huang Qi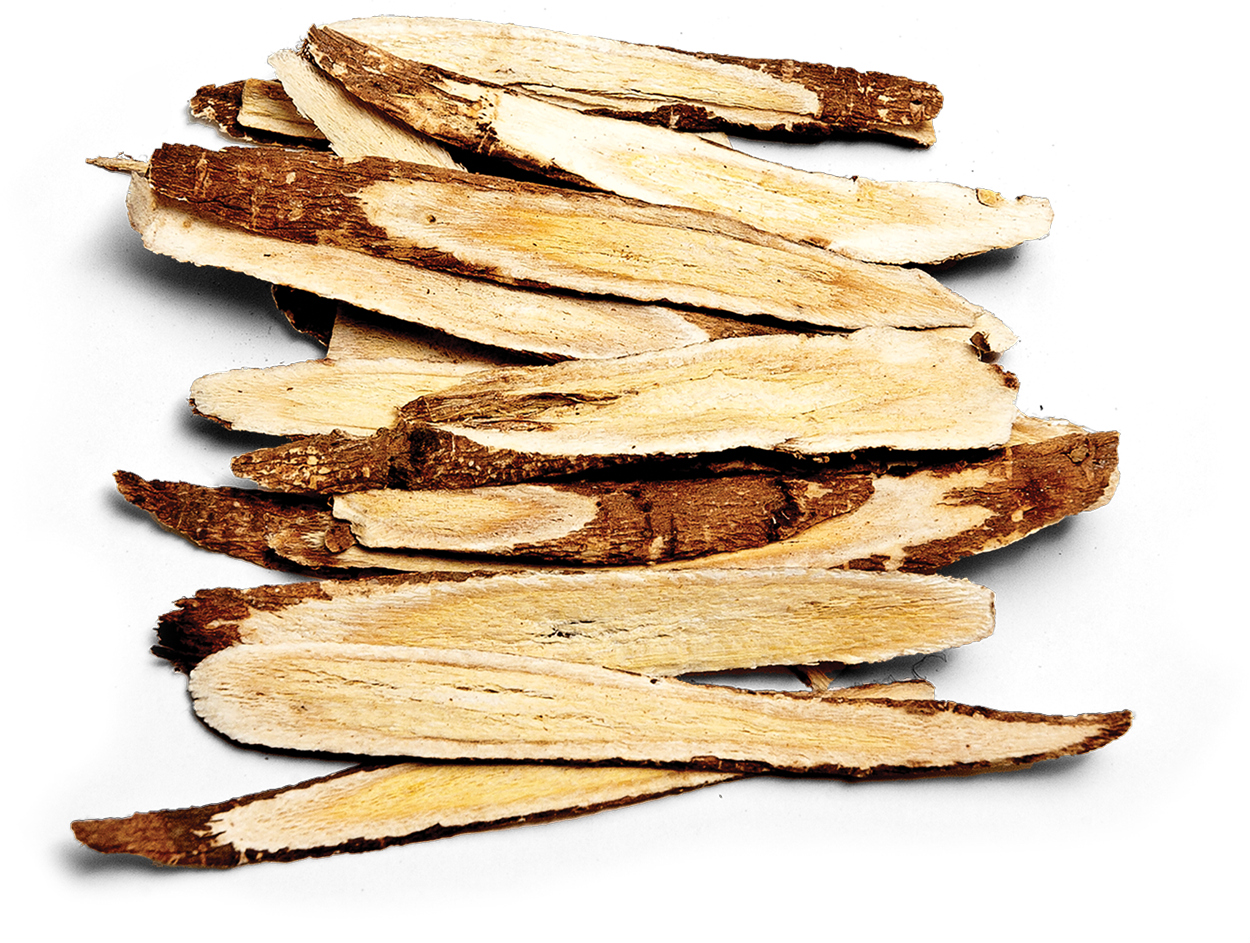 Superior quality sliced Astragalus root
Astragalus root is one of the super stars of tonic herbalism. It grows in northern China and Mongolia. Astragalus is tied with Ginseng as China's premier Qi tonic. It produces "upright Qi" that provides the energy we require to resist gravity. This aids in our vitality and provides the energy needed to maintain our glorious upright posture. Astragalus root is among the most potent natural substances in the world for supporting the human immune system and its functions. It is also an excellent blood nourishing herb. Recommendation: Astragalus, like all the tonic herbs, comes in a wide range of qualities. Cheap Astragalus can be negative.
Dragon Herbs obtains its Astragalus from a pristine valley in northeastern China where it has been grown for over a thousand years. It is organically grown on hillsides far from any pollution. We were tipped off by Professor Wang, editor of the English edition of the Chinese Pharmacopeia, about this particular source. According to the Chinese Academy of Sciences, the best Astragalus root in China comes from this valley.

Left: Astragalus roots bound for market. Middle: Ron, Mr. Yan and scientists at laboratory in 1994 when and where Astragaloside IV, a super-nutraceutical, was discovered. Right: Dr. Yan and Yanlin in laboratory making Astragaloside IV in 1995

Left: Certified organic Astragalus being processed for Dragon Herbs production. Right: Astragalus roots being dried in clean, enclosed area
Many Dragon Herbs herbal formulations contain Astragalus root as a major ingredient. Here are some -

Find more products that contain Astragalus root as its main ingredient.