Dragon Herbs... Who We Are
We at Dragon Herbs are determined to provide herbal products that are truly transformative. In order to accomplish this, we are focused on sourcing, producing and delivering the finest herbal products in the world. We are also focused on the service we provide, from the top of the company and throughout. Dragon Herbs has a remarkable staff that is dedicated to the wellbeing of each and every client and to educating the world about tonic herbs and superfoods.
The Founders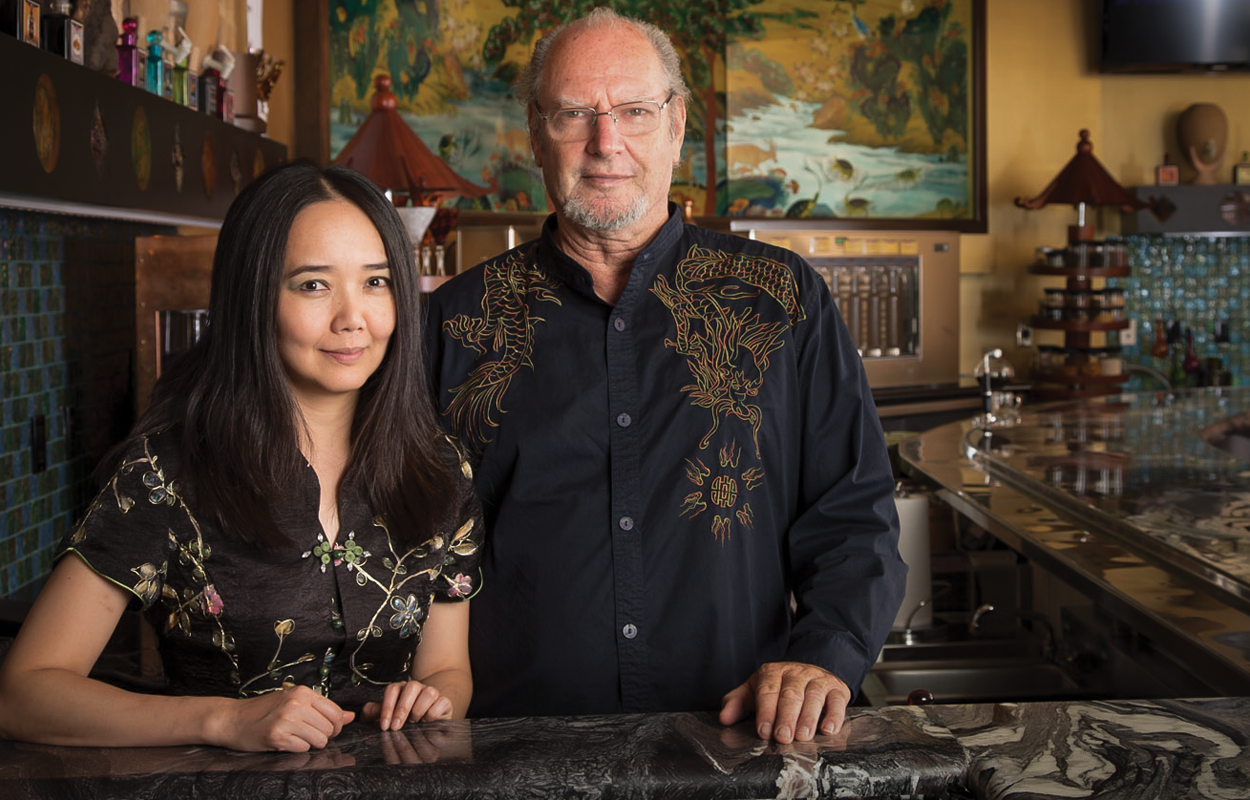 Dragon Herbs Founders, Ron and Yanlin Teeguarden



Ron and Yanlin Teeguarden, the founders and hands-on leaders of Dragon Herbs, have dedicated their adult lives to finding, producing and delivering the best herbs and superfoods in the world to their customers and clients. They have been working on major herbal projects together since 1993 and formally founded Dragon Herbs in 2000.
Ron has spent many years living and working in Asia, primarily in mainland China with his wife Yanlin. Ron Teeguarden has spent over forty years building the extraordinary and cutting edge Dragon Herbs product line. Ron has studied herbalism in China, Japan and America. He had the supreme good fortune to be the senior student of Taoist Master Sung Jin Park, a great and renowned teacher. Based on the teachings of Master Park, Ron has continued to promote the "art of glowing health." Ron has long been considered a Master Herbalist in the United States, Europe and Asia. He is the author of three books on tonic herbalism: Chinese Tonic Herbs (Japan Publication, 1986, out of print, soon to be republished), The Ancient Wisdom of the Chinese Tonic Herbs (Time Warner Publications, 2001), and 31 Tips for a Long and Healthy Life (Dragon Herbs Publication, 2004, republished 2016). Ron was dubbed a Master Herbalist in 1992 by Professor Xu Guojun (China Pharmaceutical University), recognized in China as the greatest Chinese herbologist of the 20th century, and again by Taoist Grand Master Sung Jin Park, "Keeper of Rites" for the oldest Taoist tradition in Korea. Ron Teeguarden has taught thousands of students the art of tonic herbalism. His blog ronsblogworld.com offers articles on the world of life cultivation and tonic herbalism.
Ron has worked with many thousands of clients over the past forty years. As a practitioner, he has seen thousands of lives transform and bloom as a result of the incredible Chinese tonic herbs. Ron is in charge of information flow.
Yanlin Teeguarden, CEO of Dragon Herbs, has worked side-by-side with Ron to build the extensive network of our growers, producers, scientists and logistical personnel in China and around the world. It takes a great understanding of herbalism, great raw materials and great production technology to make superior products that really help people. Yanlin manages all Dragon Herbs operations, including manufacturing and shipping, international trade, regulatory affairs, stores, web operations and call center. She also oversees our award-winning graphics department.