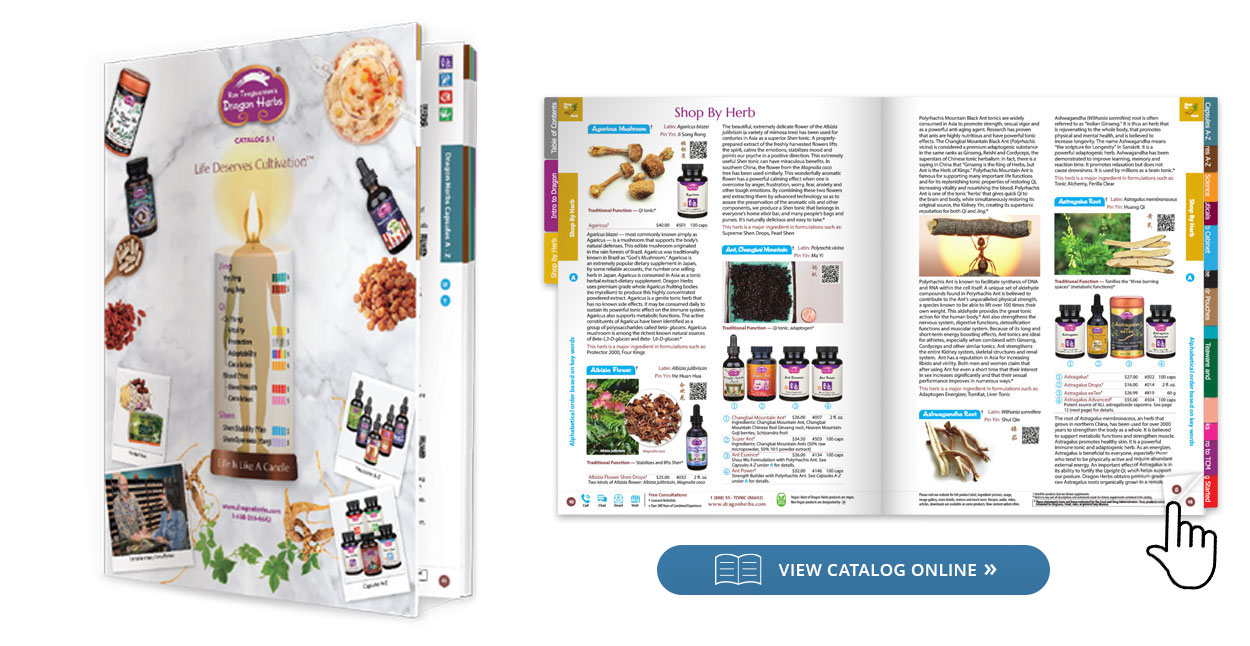 We are extremely pleased to present to you our new Dragon Herbs Catalog 5.1. This catalog was a full year in the making and presents a great deal of new information to assist you on your path of glowing health. Not only are our products described with increased detail, but we also provide a concise and deep review of the principles of Chinese health practice, tonic herbalism, life cultivation and our consultation service.
Digital Version
Read online, magazine style, on your computer or smartphone by clicking the View Online button above.
Print Version
Who doesn't love to have a collectible Catalog that is equally pleasing to the eyes and packed with essential information? Fill out and submit the form below to get a printed copy sent to you. No postage fee for US addresses. Please contact us for International mailing option.
Support Center
Questions? We have Customer Service and Licensed Herbalists available to answers your questions everyday.
Mon - Fri: 7am - 6pm PST
Sat & Sun: 9am - 5pm PST