Dragon Herbs is highly committed to utilizing scientific procedures and technology to produce our products. Herbs and superfoods are natural products, and from a scientific point of view they are very complex. Dragon Herbs uses both lobes of the brain to select and collect ingredients, and to produce our herbal and superfood products: we do the appropriate research from the historical and traditional perspectives, and we do thorough reviews of each herb from a scientific perspective. The science of the herbs is important and we take it seriously every day.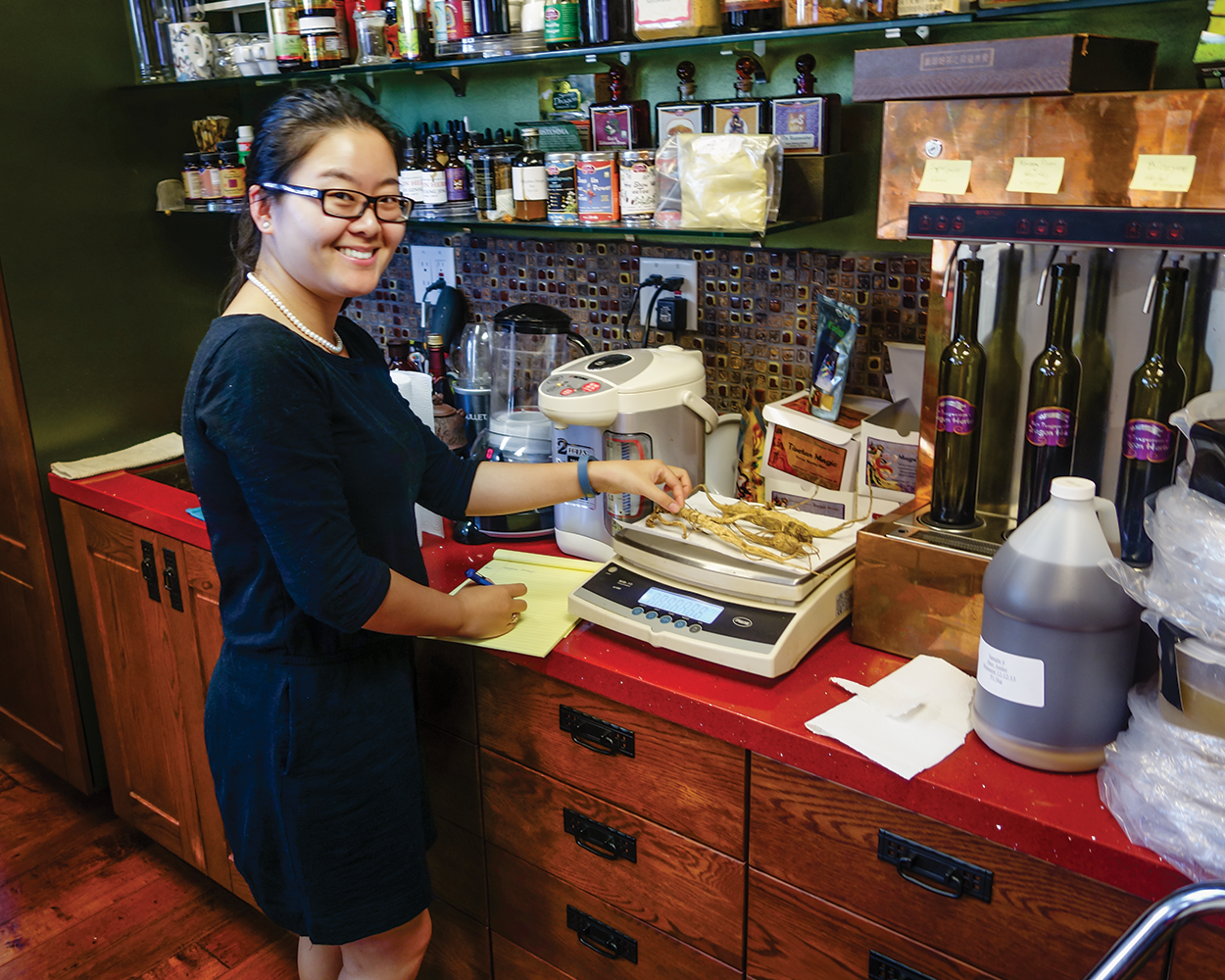 Product developer and quality control manager weighs Ginseng roots
It is important that we have the latest information about every herb and superfood we offer. Research sometimes reveals new information such as dosage, improved production procedures, better methods of storage or delivery. We are not satisfied until we feel we are doing everything exactly right. We believe in testing, testing and testing our ingredients. We do our testing at a series of highly respected, state-of-the-art laboratories, both in the country of origin and here in the U.S.A., assuring accuracy. We have no doubt as to the authenticity, cleanliness or potency of our ingredients and products. We test our finished products on a batch-to-batch basis.
We do thorough analytical work to verify the species and constituents of every herb. We strictly follow FDA-GMP regulations to confirm the accuracy of our ingredients and our doses, while still following traditional and advanced Asian protocols.
It is important to understand that herbalism is also an "art." Seasonal fluctuations and variance in the weather can cause slight differences in the chemistry, taste, aroma and feel of an herb or superfood. We do our best to maintain consistency, but in the herbal world, which is the real world, there may be slight variance from batch to batch. This fluctuation can be hidden by some companies by artificially manipulating one or two constituents in a finished herbal product, but Dragon Herbs does not approve of this kind of false standardization. The vast majority of our products are thus termed "pure yield." They are natural.
Of course, there are a few ingredients like resveratrol and curcumin that are "nutraceuticals," and these are produced under very strict scientific protocols to assure purity and accurate quantification.
Dragon Herbs invests a portion of its resources into supporting cutting edge scientific research. We have aided multiple projects, such as antioxidant research on major herbs, and on new extraction methods insuring notably increased levels of the active constituents and improved constituent profiles that improve product potency and efficacy.